OFFICIAL RICK AND MORTY COLLECTIBLES & GEAR
Get exclusive collectibles, apparel and gear from the world of Rick and Morty delivered quarterly—a $65+ value!
HOW IT WORKS
Every 3 months, unbox a surprise crate of licensed and exclusive apparel, collectibles, housewares and more inspired by the characters, episodes and world of Rick and Morty.
DELIVERY DETAILS
Delivered every 3 months
DELIVERY WINDOW
Crates arrive between the 1st and 15th
ORDER BY DATE
Order by 1/15 at 9:00pm PT to get this theme!
THIS CRATE'S THEME IS
DYS-FUNCTION
What's your DYS-FUNCTION? Find your purpose with functional collectibles and gear from across the Multiverse in the next Rick and Morty Crate!
DYS-FUNCTION ENDS ON 1/15 AT 9PM PT.
Supplies are limited.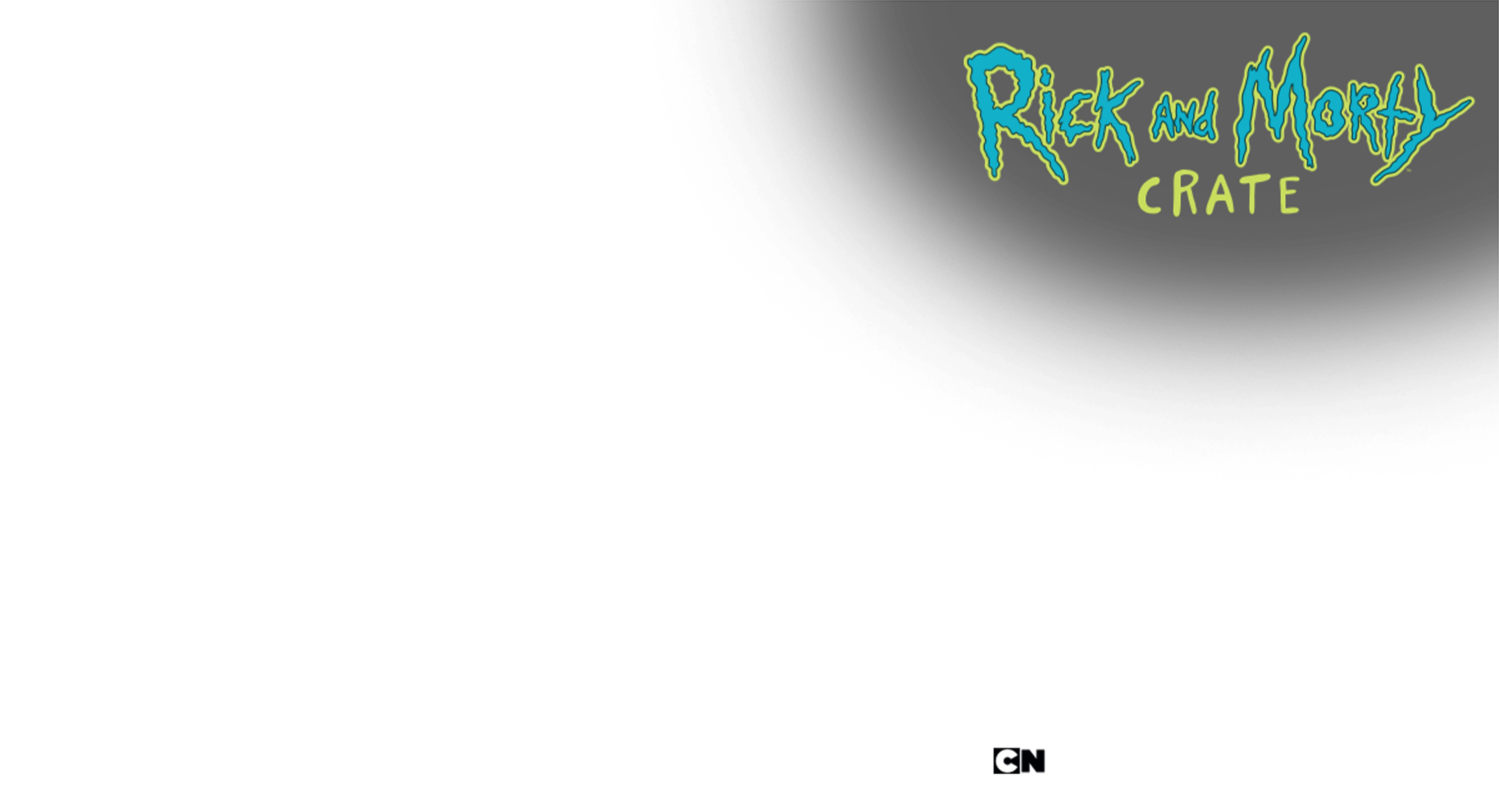 FREQUENTLY ASKED QUESTIONS
Is this a recurring subscription?
Yes. Rick and Morty Crate is a recurring quarterly subscription, meaning that you will receive and be charged for crates every billing cycle unless you cancel your subscription. A 1-crate plan means you get billed every 3 months.
What forms of payment do you accept?
We accept Visa, Mastercard, American Express, Discover, Paypal and Amazon Pay (U.S. Only).
Where do crates ship to?
We ship to all U.S. or APO/FPO addresses. We also ship internationally to the following countries: Argentina, Australia, Austria, Belgium, Canada, Czech Republic, Denmark, Finland, France, Germany, Hungary, Iceland, Ireland, Israel, Italy, Japan, Luxembourg, Netherlands, New Zealand, Norway, Poland, Portugal, South Africa, South Korea, Spain, Switzerland, Turkey and United Kingdom.
How do I cancel?
Cancelling is easy! Log into your account, click "Cancel" and then confirm your choice.
GET RIGGITY RIGGITY WRECKED!
You've watched all the episodes, played all the games, and quoted Rick way too often. Now you can get exclusive Rick and Morty collectibles, apparel and more!

ORDER
Select your size and place your order for this exclusive gear

SHIP
Crates will go through a portal to your door every 3 months

ENJOY
Share your experience with the #RickAndMortyCrate community
*TURKEY25 discount code can be applied to new U.S. and international Loot Crate, Loot Crate DX, Marvel Gear + Goods, Deadpool Club Merc, Wizarding World, Rick and Morty Crate, Loot Gaming, Fallout Crate, WizKids Games Crate, Loot Fright, Loot Anime, Hello Kitty and Friends, Loot Tees, Loot Wearables, Loot Socks, Loot For Her, and Universal Monsters Mask Series subscriptions only. Valid while supplies last. Subject to change. Expires 11/26/20 at 11:59pm PT.