Limited Edition Crate Series Inspired by the Art of Junji Ito
Enter the gritty, twisted art world of Junji Ito. Experience a new series of officially licensed apparel, collectibles and gear in honor of the legendary Japanese manga author most known for his work in horror. Get a surprise mix of exclusive items delivered to your door every other month in this limited edition 4-crate series. This is a one-time-only limited edition crate series. A 1-crate plan means that you pay for each crate one at a time, now starting with the third crate in the series (you're automatically subscribed to get the following crates in the series).
HOW IT WORKS
Every other month, you'll get a crate of 4-6 exclusive items inspired by the art of Junji Ito, including officially licensed collectibles, apparel and more!

DELIVERY DETAILS
Crates 1 ships in January, Crate 2 ships in February, Crate 3 ships in March, and Crate 4 ships in June

DELIVERY WINDOW
Crate 1 arrives between Feb 28 - Mar 3

ORDER BY DATE
Order by 2/15 at 9:00pm PT to get this theme!
This Crate's Theme is: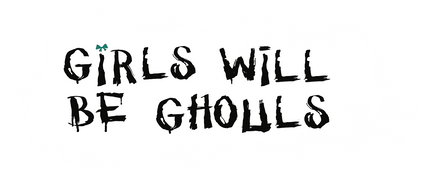 Celebrate the iconic artwork of Junji Ito with the third crate in this series, featuring officially licensed and exclusive collectibles, apparel, and gear from Tomie, Blood-Bubble Bushes, Slug Girl, and Yon & Mu!
GIRLS WILL BE GHOULS ENDS ON 2/15 AT 9PM PT.
Supplies are limited. FREQUENTLY ASKED QUESTIONS
Is this a recurring subscription?
This is a one-time-only limited edition crate series. A 1-crate plan means that you pay for each crate one at a time, starting with the first crate in the series (you are automatically subscribed to get new crates in the series)
What forms of payment do you accept?
We accept Visa, Mastercard, American Express, Discover, Paypal and Amazon Pay (U.S. Only).
Where do crates ship to?
We ship to all U.S. or APO/FPO addresses. We also ship internationally to the following countries: Argentina, Australia, Austria, Belgium, Canada, Czech Republic, Denmark, Finland, France, Germany, Hungary, Iceland, Ireland, Israel, Italy, Luxembourg, Netherlands, New Zealand, Norway, Poland, Portugal, South Africa, Spain, Switzerland, Turkey and United Kingdom.
How do I cancel?
Canceling is easy! Log into your account, click "Cancel" and then confirm your choice.
LOOT CRATE ARTIST COLLECTION: JUNJI ITO
Unbox officially licensed items inspired by the legendary artist Junji Ito in this exclusive 4-crate series!

ENJOY
The best apparel and collectibles

LIMITED SERIES
Collect all 4 exclusive crates

COMMUNITY
Share your experiences with fellow fans on social media with #LCArtistCollection