SUPERCUTE ITEMS FEATURING YOUR FAVORITE SANRIO® FRIENDS
Get a surprise mix of collectibles, apparel and accessories celebrating Hello Kitty® and all the kawaii Sanrio® characters you know and love, delivered to your door every other month!
HOW IT WORKS
We ❤️ Hello Kitty® and Friends! Our team works with Sanrio® to create kawaii collectibles, apparel, accessories, figures and more that you can't find anywhere else! You'll get a new supercute surprise crate every other month.

DELIVERY DETAILS
Delivered every even month
DELIVERY WINDOW
This crate ships between Jan 15 - Jan 20

ORDER BY DATE
Order by 12/15 at 9:00pm PT to get this theme!
THIS CRATE'S THEME IS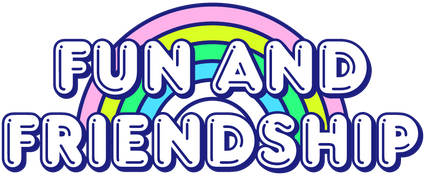 Make rainbows and wonderful times together! Celebrate FUN & FRIENDSHIP with kawaii collectibles and officially licensed, exclusive items in this Hello Kitty® and Friends crate!
Order By 12/15 At 9pm PT
Supplies are limited. LOOTER REVIEWS FOR THIS CRATE:
If you like #sanrio, I highly recommend the #sanriocrate!
WithTheCaswave
I think this box is the best one yet, with adorable and useful items!
604toybox
Thank you so much @sanrio @lootcrate! ️️️Receiving this always brightens my day!
cotonworks
FREQUENTLY ASKED QUESTIONS
Is this a recurring subscription?
Yes. Hello Kitty® and Friends is a bimonthly recurring subscription, meaning that you will receive and be charged for crates every billing cycle unless you cancel your subscription. A 1-crate plan means you get billed every other month.
What forms of payment do you accept?
We accept Visa, Mastercard, American Express, Discover, Paypal and Amazon Pay (U.S. Only).
Where do crates ship to?
We ship to all U.S. or APO/FPO addresses. We also ship internationally to the following countries: Argentina, Australia, Austria, Belgium, Canada, Czech Republic, Denmark, Finland, France, Germany, Hungary, Iceland, Ireland, Israel, Italy, Japan, Luxembourg, Netherlands, New Zealand, Norway, Poland, Portugal, South Africa, South Korea, Spain, Switzerland, Turkey and United Kingdom.
How do I cancel?
Cancelling is easy! Log into your account, click "Cancel" and then confirm your choice.
BRING HELLO KITTY® AND FRIENDS INTO YOUR HOME
A bimonthly, mystery subscription celebrating all the unique, kawaii Hello Kitty® and Friends characters you know and love!

CUTE COLLECTIBLES
Officially licensed and exclusive collectibles, accessories and more!

SMALL GIFT, BIG SMILE
Treat yourself or give the gift of a smile to a friend or loved one!

SHARE WITH FRIENDS
Unbox and share your crate with the #HelloKittyCrate world!