Exclusive Gear from the Gundam Series Universe
From Amuro's locker to Zechs' office supplies, our mission is to deliver the gear you need to live that Gundam life like never before. Get a surprise mix of exclusive officially licensed items from the Gundam series universe delivered to your door every other month in this limited edition 4-crate series. This is a one-time-only limited edition crate series.

HOW IT WORKS
Every other month, you'll get a crate of 4-6 exclusive items from the most popular Gundam series, featuring officially licensed gear, apparel and more! Are you ready to live the G-Life?

DELIVERY DETAILS
Delivered every odd month

DELIVERY WINDOW
This crate ships between Jan 20 - Jan 25

ORDER BY DATE
Order by 12/27 at 9:00pm PT to get this theme!
THIS CRATE'S THEME IS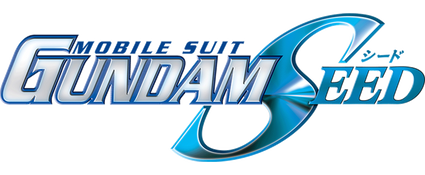 Blast off to the Cosmic Era with the fourth and final Gundam Life crate in this series, featuring exclusive gear and apparel from Mobile Suit Gundam SEED!
SEED ENDS ON 12/27 AT 9PM PT.
Supplies are limited. FREQUENTLY ASKED QUESTIONS
Is this a recurring subscription?
This is a one-time-only limited edition crate series. A 1-crate plan means that you pay for each crate one at a time.
What forms of payment do you accept?
We accept Visa, Mastercard, American Express, Discover, Paypal and Amazon Pay (U.S. Only).
Where do crates ship to?
We ship to all U.S. or APO/FPO addresses. We also ship internationally to the following countries: Argentina, Australia, Austria, Belgium, Canada, Czech Republic, Denmark, Finland, France, Germany, Hungary, Iceland, Ireland, Israel, Italy, Luxembourg, Netherlands, New Zealand, Norway, Poland, Portugal, South Africa, Spain, Switzerland, Turkey and United Kingdom.
How do I cancel?
Cancelling is easy! Log into your account, click "Cancel" and then confirm your choice.
MOBILE SUIT GUNDAM LIFE CRATE SERIES
Unbox officially licensed Gundam gear in this exclusive 4-crate series!

SUIT UP
The best apparel and home goods!

LIMITED SERIES
Collect all 4 exclusive crates!

COMMUNITY
Share your experiences with fellow fans on social media with #GundamCrate
* Any Looter who purchases a Gundam Life Crate will have one entry per crate. Diehard Gundam fans who purchase the whole crate series (all 4) will be given two entries per crate. Winners will be announced 2 weeks after each crate cycle ends. Good luck! Contest open to U.S. residents only. Must be 18 years or older to enter; void where prohibited by law.​ Complete contest rules available under Terms of Service link below. More information is also available at https://blog.lootcrate.com/gundam-everything-need-know-new-gundam-sweepstakes/